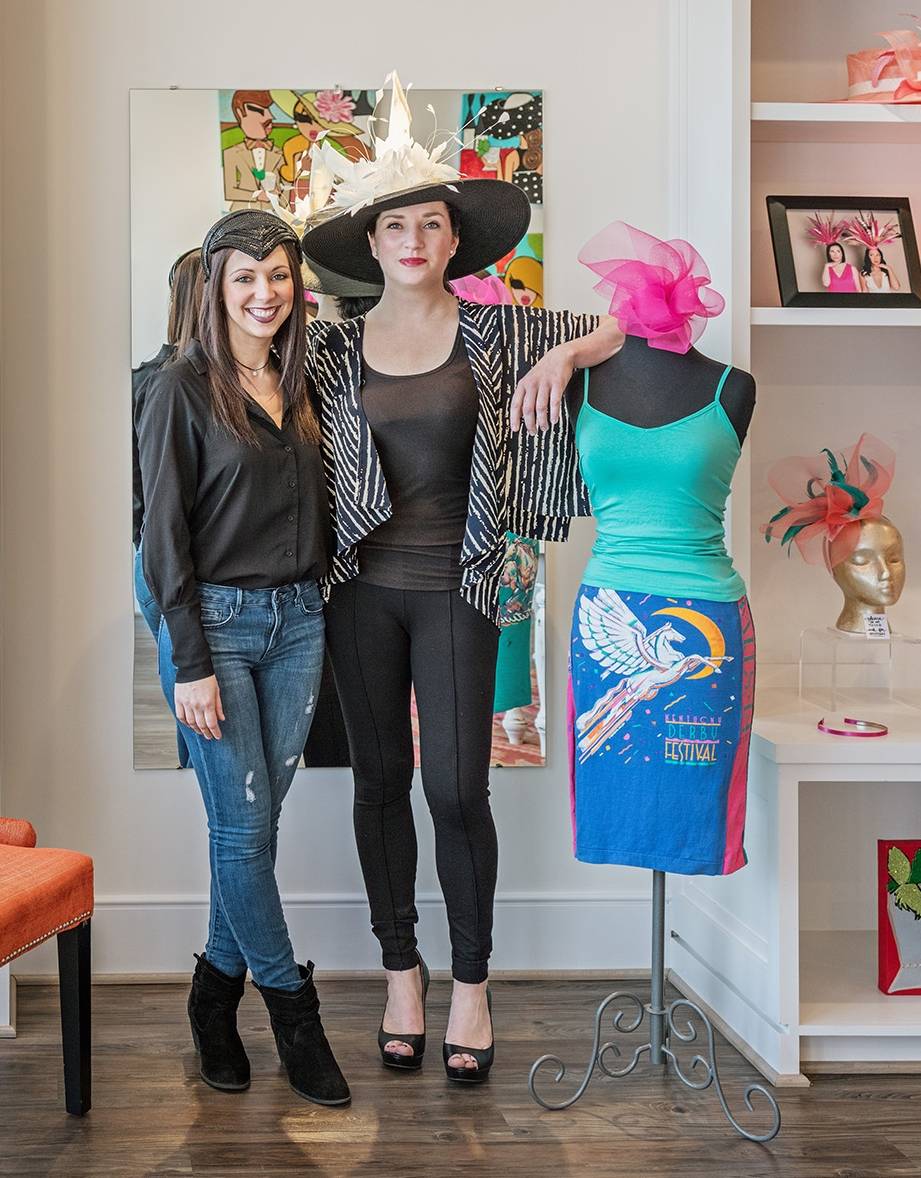 Born and raised in Louisville, Kate and Rachel have been best friends for over 20 years since attending high school together at duPont Manual. Upon graduating, they left Kentucky to explore their creativity in the world of fashion and beyond.
In 2013, from New York City & Las Vegas, they returned to Louisville for the Kentucky Derby as The Hat Girls, intent on creating wearable art for women from all walks of life. Utilizing their natural eye for design, the girls create everything from the classic "Southern Belle" style Derby hat to extravagant, show-stopping headpieces.
Kate Smith completed her study of fashion design at Columbia College in Chicago. Rachel Bell loves to create and is the consummate "people" person, with a flair for marketing The Hat Girls creations.
Whether you desire a funky fascinator or a couture millinery piece, The Hat Girls have you covered for the Kentucky Derby and all other special occasions!
---